Drs. Thomas, Maley, and McCarthy feel privileged to work with the best dental care team EVER. You really need to meet them in person to know why we can brag like this, but here's a little description to give you a sense of what you can look forward to as a patient here.
---
Val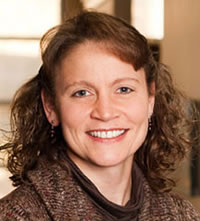 Registered Dental Hygienist
Val has been with us since 2003. She loves easing patients' anxieties about their dental care so they can get the most out of their time with us. She is thankful for the opportunity to meet so many interesting and wonderful people each day, as she helps them learn new and helpful oral care. Her patients love the gentle, thorough, and informative care and coaching she provides them.
Val is very passionate about her animals, music — especially live concerts — and spending time with family and friends. She also enjoys staying healthy by exercising as much as she can; she even completed the Minnesota Iron Man!
---
Karmen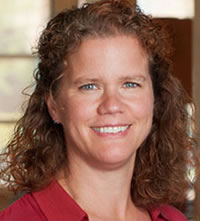 Registered Dental Hygienist
Creating comfort and caring for her patients' needs are what make Karmen love being a hygienist. Her years of experience, gentle nature, and great communication skills help patients feel comfortable and confident in her care.
A mom and gramma, she loves caring for her family and enjoys her time in the garden, both at home and up north at the "tree house."
---
---
Candice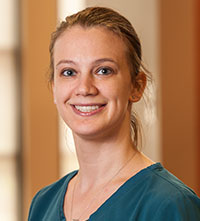 Registered Dental Hygienist
Thorough. Gentle. Comfortable. These three words describe Candice's approach to care and, coincidentally, are the same words patients consistently use to describe their experience in her chair. Candice is invested in her patients' health and making the dental experience more relaxed than they expect. She gets great satisfaction when she sees tissues healing and improving over time. And talk about proactive! Candice had heard this was a pretty great place to work, so for more than a year she made herself available to fill in during crunch times. Patients loved her. We loved her. So when it came time to bring on a new hygienist to expand our appointment availability, guess who we thought of?!
When she's not doing dentistry, Candice can often be found walking and kayaking with friends and her dogs.
---
Nettie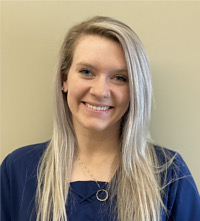 Registered Dental Hygienist
Nettie started with us as a temporary hygienist, and we loved her so much we hired her as soon as our newest operatory was complete and we had space for her to work. Patients appreciate her gentle cleanings and calm demeanor that ease anxieties. She finds the best part of being a hygienist to be building bonds with her patients. No surprises is her philosophy — you'll know what she's doing and why and leave your appointment better educated on your dental health.
Outside the office, Nettie enjoys her time with family and friends, staying active, cuddling her cat, and taking nature photos.
Tasha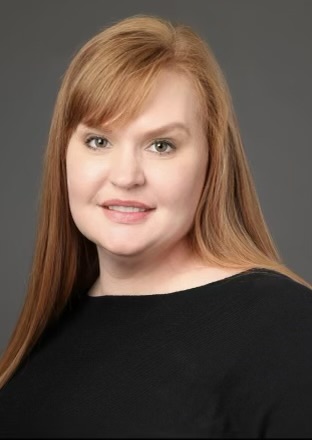 Registered Dental Hygienist
A recent transplant to St. Paul, Tasha was looking for a work home as well as a community for her family. After meeting our team, she knew she'd found the right place. Tasha strives to make patients comfortable, beginning by listening to their unique needs. She recognizes the importance of the mouth and takes her role of caring for patients' health very seriously. On her off hours, Tasha enjoys walks in nature, time with family, and travel. She's a mom to a vulnerable adult and spends a good deal of her free time supporting him in his independence journey.
Ceng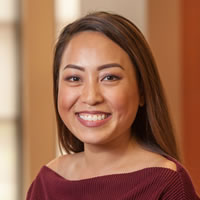 Business Coordinator
Ceng makes her patients feel like family by welcoming them with a smile. Her specialty is ensuring the whole process runs smoothly for our patients, from making appointments to walking out with a healthy smile, eager to return in six months. Her associate's degree in office management, tech savviness, and ability to speak Hmong add to her value on the team.
Ceng loves to sing and line dance. She enjoys the great outdoors, hiking and sightseeing with family and friends.
---
Meredith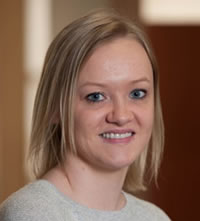 Front Desk Manager
Meredith began at our office as a dental assistant. Now she combines her clinical knowledge and business skills to oversee the business processes and support Dr. Thomas in running the place. Meredith is committed to making sure every patient has a good experience here: helping them understand all the elements and costs of their treatment and feel good about proceeding. "No surprises" is her aim.
Outside the office, she loves spending time with her family, friends, her ginormous dog, and two cats. Cooking and reading are her favorite activities.
---
Tamarra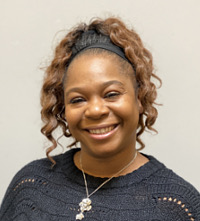 Patient Coordinator
Tamarra is one of the first to greet you when you call or come in. Since her personal philosophy is, "Treat people as they want to be treated," you can expect a warm welcome, good humor, and knowledgeable answers to your questions or concerns. She knows your time is important and does her part to ensure your appointment is a positive experience, so you'll tell your friends and come back.
When she's not at the office, she loves hanging out with her children. Playing dance games, singing karaoke, watching horror and mystery movies, traveling, and eating new exciting foods add extra joy to her life.
---
Melissa
Patient Coordinator
Melissa believes in the power of smiles. It's the first thing she'll give you when she greets you in the clinic and it's why she loves dentistry. She can also feel the smile of appreciation when a patient gets treated like family and finds comfort in our welcoming care. What can you expect from Melissa? Kindness, patience, compassion, and excellent communication. Outside of work, Melissa loves going to concerts and movies, listening to music, and watching her niece and nephew.
Hailey
Patient Coordinator
Hailey comes to her front desk role with the empathy of one who's felt anxious about visiting the dentist. "I keep that in mind when talking through patients' concerns and am passionate about putting them at ease so they can receive the best possible care and learn about oral health." Hailey was drawn to the collaborative nature of our clinic and feels the team works well together towards a common goal. Outside the clinic, she and her boyfriend Zack enjoy art, live music, and theatre.
---
Lynda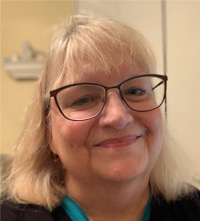 Registered Dental Assistant
Lynda is a "lifer," having worked with Dr. Maley for most of both of their careers. Lynda's aim is to make every patient's experience comfortable and positive. She gets great rewards out of seeing the results of their work and the happy smile of patients. She has completed extensive training, which enables her to expand beyond her regular assisting duties.
During her off hours, Lynda enjoys being with her husband and three grown kids as well as gardening, walking, and reading.
---
Stefanie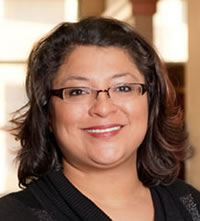 Registered Dental Assistant
The aspect of Stefanie's career in dentistry she enjoys most is building relationships with patients. She's been known to hold "dance contests," tell jokes, and play games during kids' appointments, and they LOVE her. Serving alongside our dentists through every procedure, she loves getting to know patients and making sure they're comfortable and satisfied with their visit.
Outside the office, Stefanie loves spending time with her daughter, being outside, and cooking.
---
A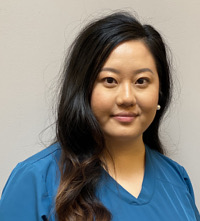 Registered Dental Assistant
Visiting the dentist might not be people's favorite thing to do. A gets that and makes it her job to ensure patients leave their visit feeling well cared for, their questions answered, and looking forward to coming back. She was drawn to our office after watching the sense of caring our team exhibits with patients. A welcomes the chance to learn continuously on the job. As she sees it, if you're not learning, you're not growing.
When off duty, A enjoys traveling and experiencing new things, having already visited Laos, Thailand, and South Korea. When she's stateside, you can catch her cooking up a storm or jamming to music with friends and family.
---
Trish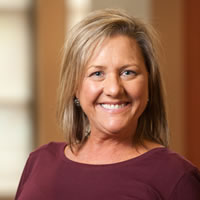 Registered Dental Assistant
From the moment we met Trish, we knew she was a great fit. She's a skilled assistant, passionate about dentistry, loves caring for patients (especially kids!) and exudes positivity. What can patients expect from Trish? "I value your time, concerns, questions, and fears, and will do my absolute best to put you at ease, answer your questions, and make your visit enjoyable."
On her off hours, Trish loves spending time with her with husband and two sons at the cabin, volunteering, reading, baking, going on new adventures, and hanging with old friends. And making cute Tooth Fairy bags for her little patients with wiggly teeth.
Kayla V
Sterilization Tech
Kayla's position is the most important job we never knew we needed. To enable assistants and hygienists to spend more time with patients and work more efficiently, we added the position of sterilization technician. Kayla's work ethic and adaptability have set the standard, and our processes go smoother every day. Kayla attributes her success to the support of her team members who have shown her the ropes and are always willing to lend a hand. By day you'll see her in scrubs, but outside of work you'll never see this fashion-lover underdressed. She also enjoys spending time with family and friends, exploring the cities, shopping! and taking pictures.